Featuring a series of exclusive interviews with key industry figureheads from across the flat and hollow glass communities, including 2018 Phoenix Award winner, Oliver Wiegand, the July/August issue of Glass Worldwide is now available.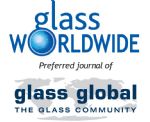 Preferred journal of Glass Global, you can download free selected articles and order the full paper and digital issues at www.glassworldwide.co.uk
With other highlights such as regional focuses on Eastern Europe, Indonesia and Italy, a diverse series of technical articles and an expanded news section, this issue features the following broad cross-section of content to assist with all areas of production and processing:
PERSONALITY PROFILE:
Oliver Wiegand, 2018 Phoenix Award winner and joint Managing Director of the Wiegand-Glas Group, shares some of his forward thinking and drive to embrace new technologies.
FOCUS INDONESIA:
Harris Hendraka: ahead of the 42nd ASEAN Glass Conference in Indonesia, the Organising Committee Chairman spoke to Glass Worldwide, official AFGM journal.
PT Asahimas Flat Glass Tbk (AMG): Takeo Takei, President Director, describes the company's position as a float glass pioneer in Indonesia.
PT The First National Glassware Ltd (FNG): CEO Wilfred Hanafi discusses his role and targets at the specialist tableware producer.
Market report: Indonesia's hollow and flat glass sectors.
FOCUS ITALY:
Factory Spotlight on Ardagh's Montorio al Vomano production facility: exclusive interview with Fabrizio Di Leonardo, Plant Manager.
Guardian Glass case study: BNL-BNP Paribas headquarters in Rome.
Assovetro: latest production statistics and results of the Censis survey 'The social value of the products and activities of the glassmaking industry in Italy'.
FOCUS EASTERN EUROPE:
Market reports: Belarus and Ukraine.
Factory Spotlight: Krosno Glass, one of the largest tableware manufacturers in Poland.
Factory Spotlight: Euroglas Polska – construction underway for second float line.
FACTORY SPOTLIGHT:
LAV: General Manager, Tugrul Baran describes the Turkish company's position as a leading glass tableware producer.
TECHNOLOGY:
Technical articles covering architectural glazing, handling, melting, process control, and quality control, plus an AFGM paper on energy efficiency and furnace security.
SUPPLIER FOCUSES:
Topical profiles covering the activities of Cugher and Forehearth Services.
EVENTS:
Previews and reviews of Arch Glass, China Glass, GlassBuild, GlassTrend Seminar and Hotbels Glass Seminar, as well as a comprehensively updated diary of events in 2018-19.