Preferred journal of Glass Global, the largest ever issue of Glass Worldwide includes a unique guide to glasstec 2018 ahead of the world's leading trade fair in October.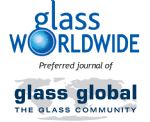 Using our invaluable Hall-By-Hall guide, visitors can conveniently plan their stand visits around glasstec, both in advance and at the show itself.
To download key samples articles from this issue and reserve the full paper and digital copy, visit www.glassworldwide.co.uk
Complementing glasstec coverage and providing a unique insight into the world of glassmaking and processing, balanced editorial content in this 240 page issue includes an expanded news section and 70 articles from 16 different countries. Highlights of exclusive interviews with key global players include:
Ardagh Group: SvenRoger Kahl, Manager of Furnace Operations & Innovations Group.
Guardian Europe: Guus Boekhoudt, Vice President & General Manager.
NSG: Dr Christian Quenett, Head of Architectural Glass Europe & newly elected Chairman of Glass for Europe.
O-I: John Webb, Senior Vice President & Chief Human Resources Officer.
Stölzle: Georg Feith, CEO.
…and to assist with all areas of production, a myriad of Technology and Supplier Focus articles detail the latest developments in Coating, Decoration, Forming, Furnace Maintenance, Handling, Inspection, Insulated Glazing, Melting, Plant Management, Process Control, Processing, Quality Assurance, Quality Control, Training and much more.
As official journal of ATIV and the Conference on Glass Problems, both events are previewed in detail, as well as coverage of all the other autumn conferences and exhibitions, plus a comprehensive calendar of 2019 events.
Global coverage is completed with AIGMF, FEVE and GIMAV updating readers on the latest topics affecting their members in the hollow and flat sectors.
To receive a copy, submit editorial or reserve an advertisement, visit www.glassworldwide.co.uk now!