In addition to the latest industry news, over 40 articles include exclusive interviews with industry figureheads, the latest technology innovations, market analysis, event coverage and opinions from the flat, hollow and speciality glass manufacturing and processing communities throughout the world.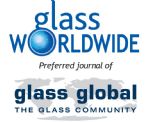 To download selected articles free of charge and order the full paper and digital issues, visit www.glassworldwide.co.uk or email subs@glassworldwide.co.uk. May/June content includes:
FOCUS AUSTRALIA:
Personality Profile: O-I's Steve Kitcher spoke extensively to Glass Worldwide about his career highlights and current role as VP Global Engineering and Technical Capabilities.
Flat glass market report: Australian Glass and Glazing Association (AGGA).
Factory Spotlight: Orora General Manager, Greg Savage, spoke to Glass Worldwide about the Gawler plant's impressive capabilities and plans for the future.
Factory Spotlight: Glass 360 Pty Ltd, a recently formed glass processing company in Queensland.
FOCUS BRAZIL:
On the Spot: Ricardo Knecht, General Manager of South America for Guardian Glass, speaks exclusively about the company's operations in Tatui and Porto Real.
On the Spot: Edson Rossi, President of Vidroporto discusses progress made by the company in recent years.
Flat glass market report: Abravidro.
Factory Spotlight: SCHOTT Brazil's ampoules plant invests for renewed growth.
Supplier Focus: Eurotherm - Delivering efficient control solutions for Latin American glassmakers.
FOCUS RUSSIA:
Market report: Russian glass industry eyes foreign expansion.
Mir Stekla 2018 preview.
OPINIONS
FEVE's Jean-Paul Judson suggests a packaging strategy based on plastics may not be the best way forward for all materials.
Glass Futures' Dave Dalton discusses plans for twin Centres of Excellence for glass in the north of England, aimed at putting the UK at the forefront of global glass manufacture.
TECHNOLOGY:
12 technical articles covering conditioning, decoration, forming, hot sealing, melting, process control and quality control, including papers from the 41st ASEAN Glass Conference, XXXII ATIV Conference and GlassTrend sessions during the ICG Annual Meeting 2017.
WARE HANDLING:
Buyers Guide devoted to advances in ware handling at the hot end, the cold end, in the warehouse and at the premises of the glass industry's customers.
SUPPLIER FOCUS:
The recently opened American Glass Research testing laboratory in Delft, The Netherlands.
EVENTS:

Reviews and previews of glasstec 2018, UK CelSian-NCNG Glass Technology Course, Furnace Solutions 13, DGG Annual Meeting 2018, 15th International Conference on the Physics of Non-Crystalline Solids and the 14th European Society of Glass Conference, as well as a comprehensively updated diary of forthcoming events.
www.glassworldwide.co.uk