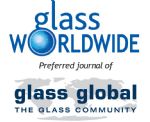 Preferred journal of Glass Global, the May/June issue of Glass Worldwide is now available, including a series of exclusive interviews with key industry figureheads.

To download free selected articles and to receive the full paper and digital copies, visit www.glassworldwide.co.uk or email subs@glassworldwide.co.uk

Along with an extended news section, 35 articles from 14 different countries in the May/June issue provide a fascinating combination of exclusive regional focuses, technical articles, profiles and event coverage to assist with all areas of production and processing:

FOCUS ON INDIA:

A series of exclusive interviews with key stakeholders in the sub-continent, including:
La Opala Managing Director Sushil Kumar Jhunjhunwala describing the latest investment at the specialist Indian producer of opal and lead crystal tableware.

Harsha Kadam discussing his new roles as CEO of AGI glaspac and AIGMF President.
Plus a Supplier Focus on Eurotherm India and reviews of the recent glasspex INDIA 2017 exhibition and the 12th AIGMF International Conference.
ON THE SPOT: DR FRANK HEINRICHT
SCHOTT's Chairman spoke to Glass Worldwide about all aspects of the group, as well as his role as President of BV Glas and glasstec.
FOCUS ON CIS:
Regional experts detail the latest flat and hollow market conditions in Russia and Turkmenistan + a Russian language supplement to coincide with Mir Stekla 2017.
BUYERS GUIDE – WARE HANDLING:
A series of articles covering the latest developments in the handling of all types of glass, plus an A-Z of companies featured in the Ware Handling listings in the Who's Who of Preferred Suppliers 2017 yearbook.
SUPPLIER FOCUSES:
Bucher Emhart Glass - Glass Worldwide spoke to President Martin Jetter about his company's extended cooperation agreement with XPAR Vision.

Kevin Crowley describes the achievements and activities of Excelsius Global Services.
TECHNOLOGY TOPICS:
Technical articles covering coating, forming, melting, process control and PV Glas + an ATIV paper about mathematical modelling.
EVENTS:
Reviews and previews of CelSIan-NCNG glass technology course, DGG Annual Meeting, Furnace Solutions 12, Heye Symposium 2017 and the ICG Summer School.
ASSOCIATION COLUMN:
Topical contribution from FEVE covering issues affecting their members.
Don't miss out on this bumper issue - to receive the full paper and digital versions, subscribe at www.glassworldwide.co.uk