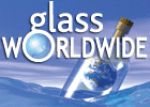 Preferred journal of Glass Global, the bumper September/October issue of Glass Worldwide includes a unique guide to glasstec '16.
Using our invaluable Hall-By-Hall guide, visitors can easily plan their stand visits around glasstec, both in advance and at the show itself. glasstec director Birgit Horn also talks exclusively to Glass Worldwide about what attendees can expect in Düsseldorf.
To download key samples articles from this issue and reserve the full paper and digital copy, visit www.glassworldwide.co.uk
Complementing glasstec coverage and providing a unique insight into the world of glassmaking and processing, balanced editorial content in this 230 page issue includes an expanded news section and 68 articles from 13 different countries. Highlights of key global players featured includes:
AGC
Ardagh
Carib
Encirc
Fuyao
Muliaglass
O-I
Orda
Sedak
Sisecam
Verallia
Wiegand-Glas
…and to assist with all areas of production, a myriad of Technology Topics and Supplier Focus articles detail the latest developments in Annealing, Automation, Coating, Combustion Efficiency, Conditioning, Decoration, Environmental Control, Forming, Inspection, Melting, Process Control, Processing, Simulation, Tempering, Ware Handling and much more.
As official journal of ATIV and the Conference on Glass Problems, both events are previewed in detail, including an exclusive interview with GPC conference director Robert Weisenburger Lipetz. Recent SGT, CelSian and XPAR events are also reviewed.
Global coverage is completed with FEVE, Glass for Europe, Glass Alliance Europe and the Glass Packaging Institute updating readers on the latest topics affecting their members in the hollow and flat sectors.
To receive a copy, submit editorial or reserve an advertisement, visit www.glassworldwide.co.uk now!